DAREU A81 PURPLE GOLD 81-Key GASKET Type-C Wired Mechanical Keyboard ft. Purple Gold Pro/Sky V3/JWK Durock Switches, N-Key Rollover & PBT Two-Color/PC Transparent Keycaps
In stock, ready to ship

Inventory on the way
DAREU A81 PURPLE GOLD 81-Key GASKET Type-C Wired Mechanical Keyboard ft. Purple Gold Pro/Sky V3/JWK Durock Switches, N-Key Rollover & PBT Two-Color/PC Transparent Keycaps
Brand: DAREU
Color: Purple Gold
Features:
DAREU A81 is a brand new compact 75% mechanical keyboard that features high-quality PolyCarbonate Transparent Keycaps. The keyboard looks extraordinarily beautiful with its transparent keycaps and solid frame. It offers a super smooth typing experience with Spring Arm Gasket Mounted Structure and High-Toughness Silicone padding. DAREU A81 offers you a compact layout with a smooth typing experience!!
Streamlined 75% Compact Layout
DAREU A81 mechanical keyboard features an 81-key compact 75% layout. It saves you a lot on desk space and at the same time provides you easy functionality with full-function row keys and arrow keys.
Newly-Developed Spring Arm Gasket Structure
A81 comes with a newly-designed T-shaped PCB board that is combined with a high-toughness silicone sleeve. The keyboard features a spring arm gasket-mounted structure that effectively enhances the soft feel of each keystroke.
Double Padded Structure
DAREU A81 features a double-padded structure for soft typing. The padding layer is made up of high-tenacity silicone that is embedded with Poron Cotton. It presents the users with a soft acoustic presentation while using the keyboard.
Full-Key Conflict-Free Operation
The response of the A81 keyboard is ultra-fast and precise. It supports full-key conflict-free operation allowing the users to type on the keyboard with ease and not worrying about mistyping or missing responses from the keyboard.
Solid-stabilized Typing
A81 comes equipped with high-precision and smoothly tuned stabilizers. They are fixed with the PCB lock screw. The large keys such as the spacebar, Enter, Backspace, etc don't wobble and are stable as a rock.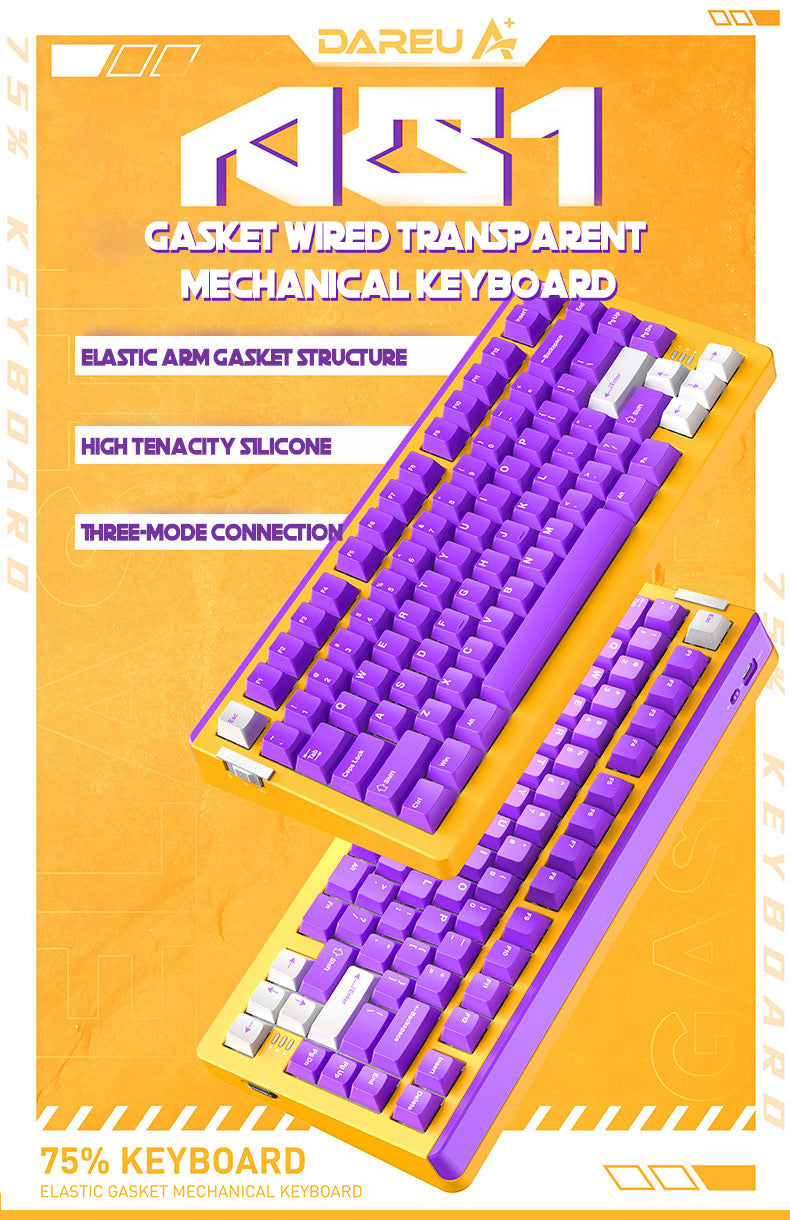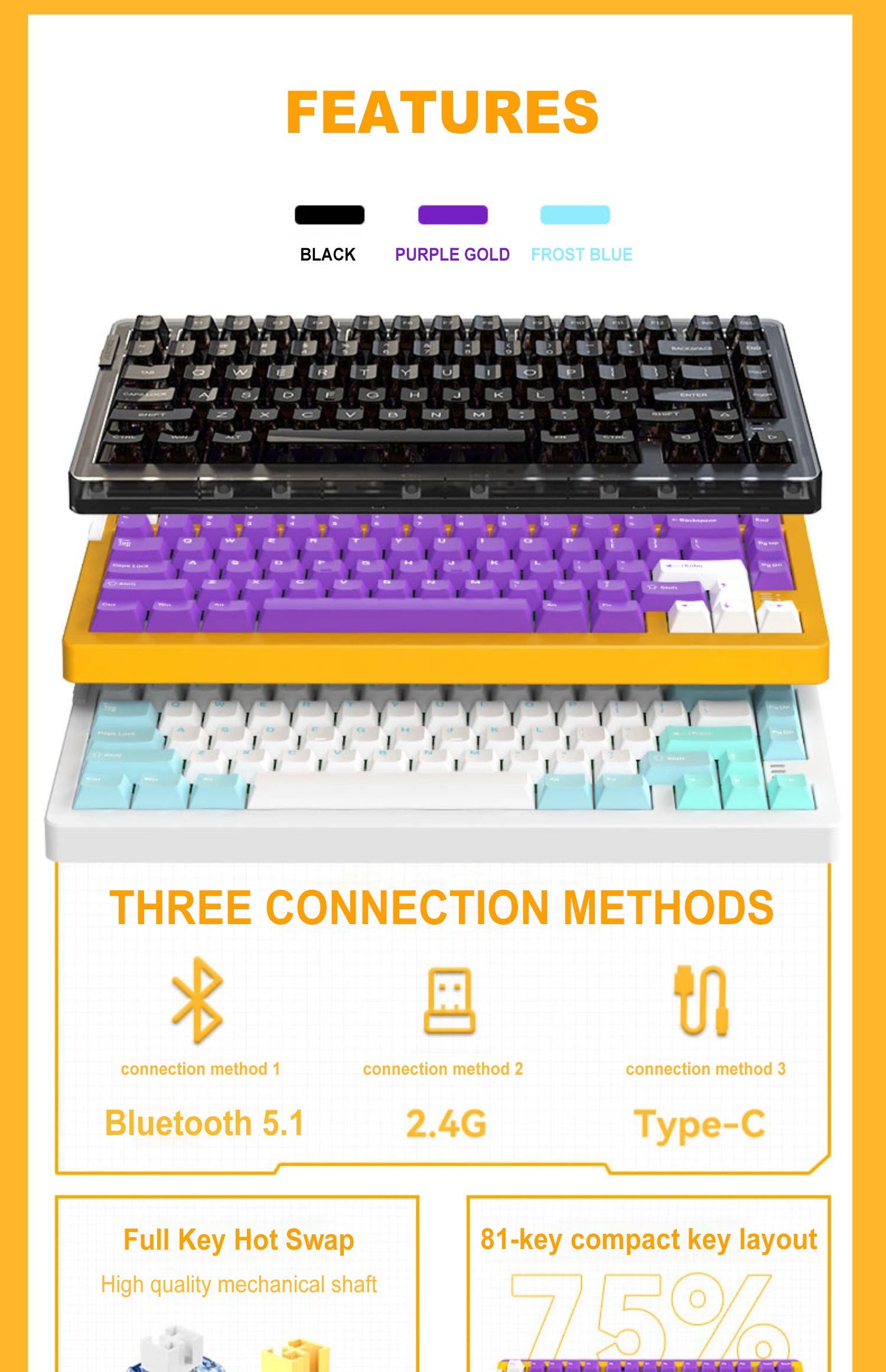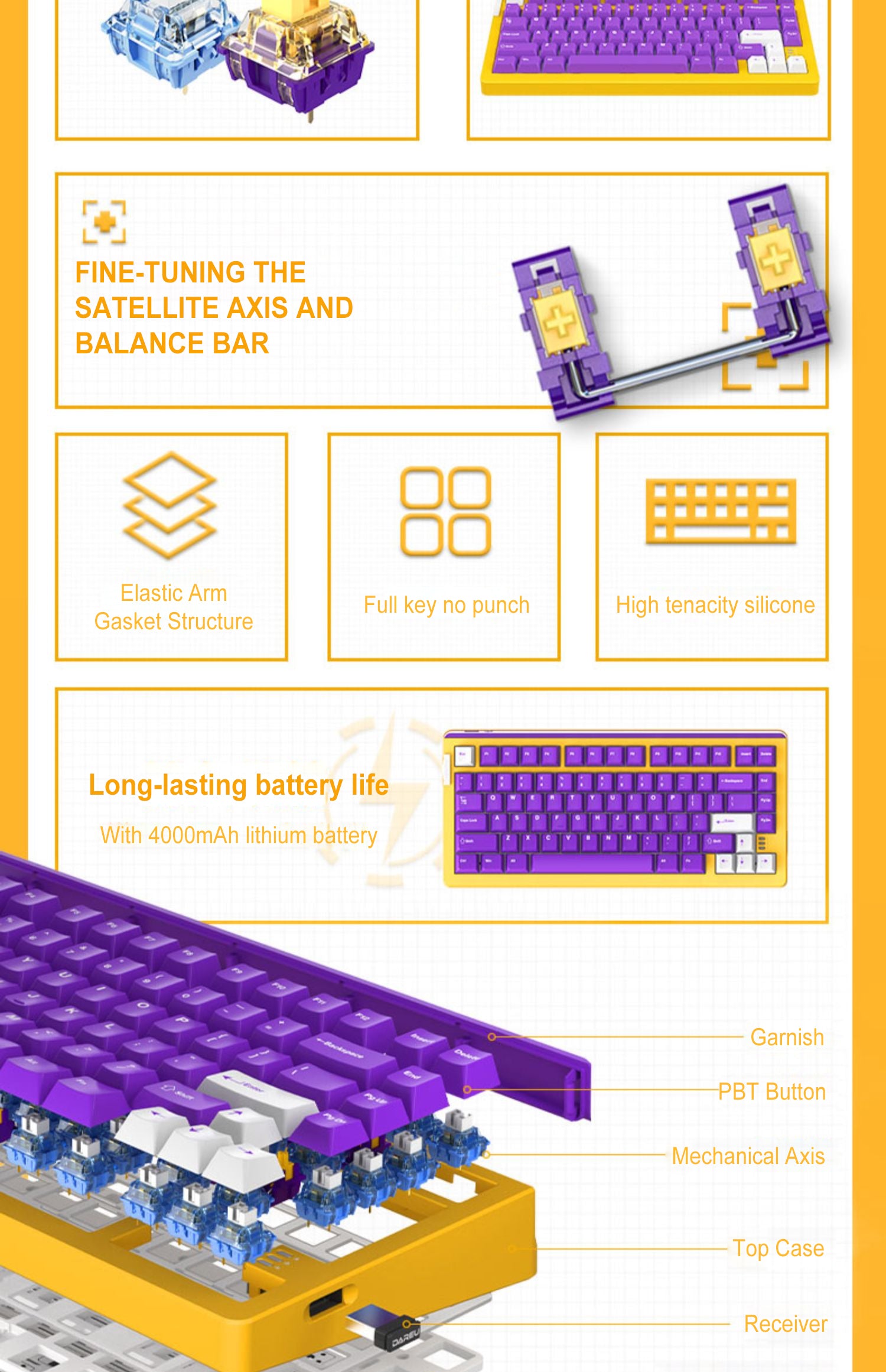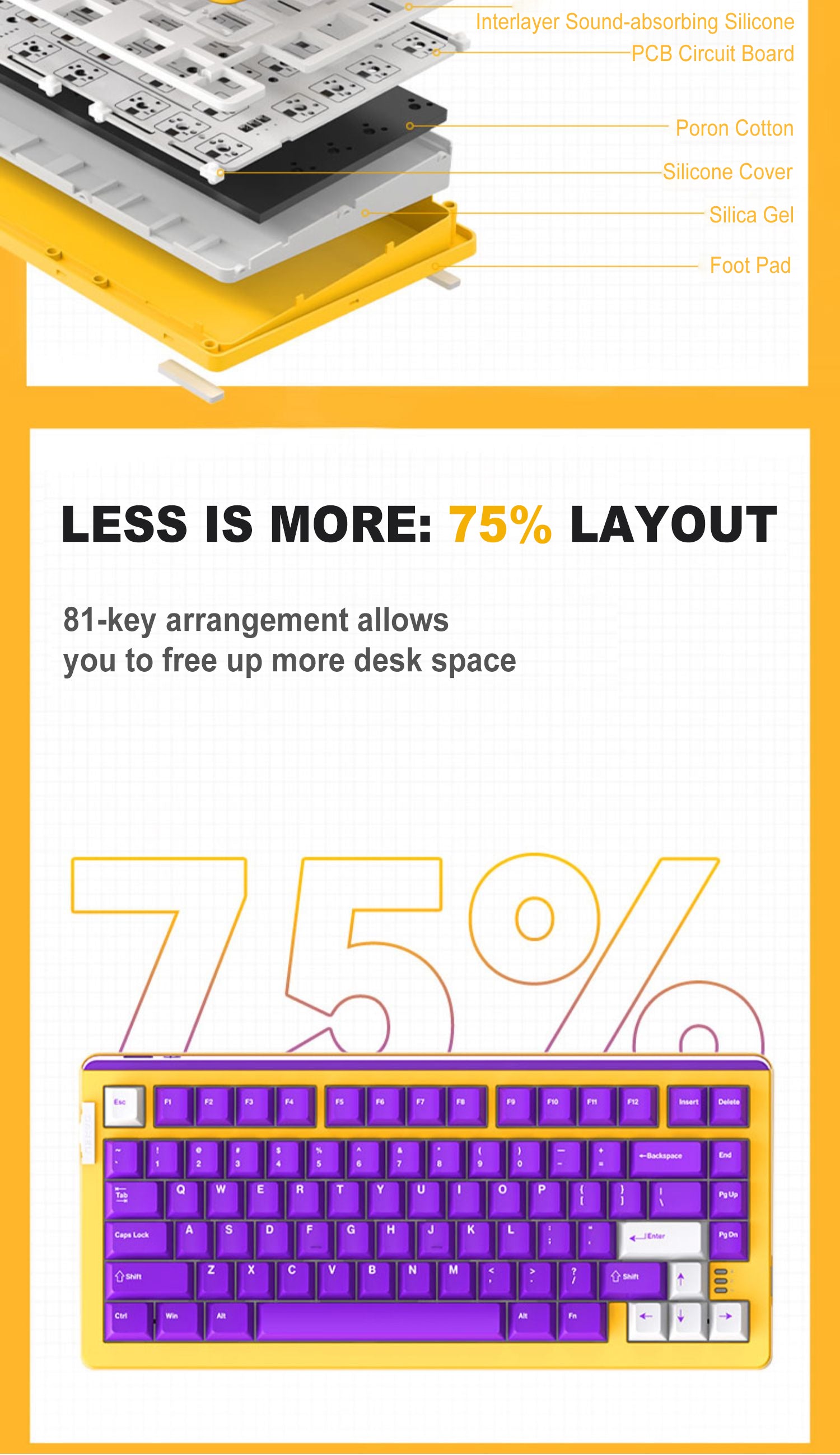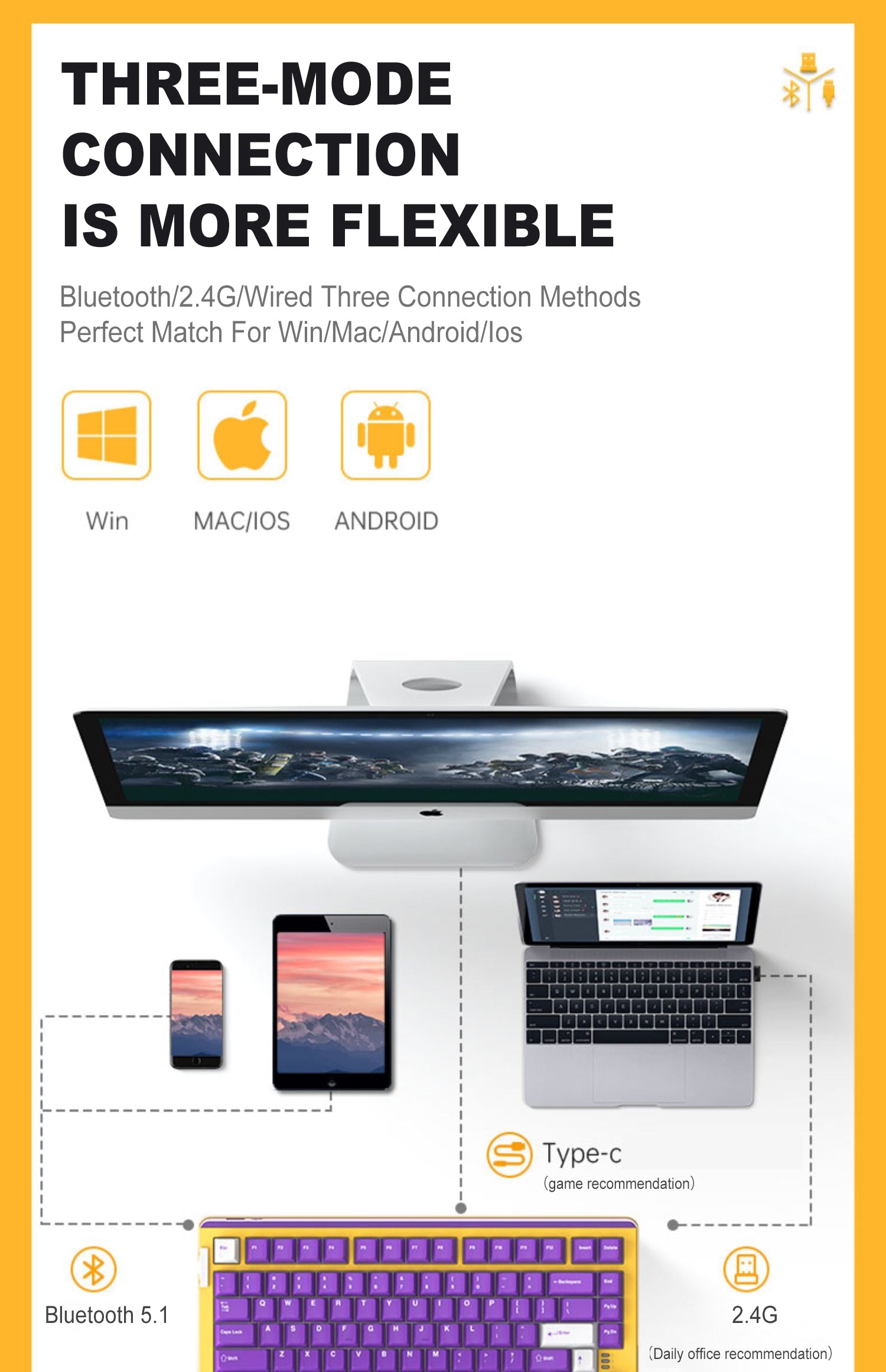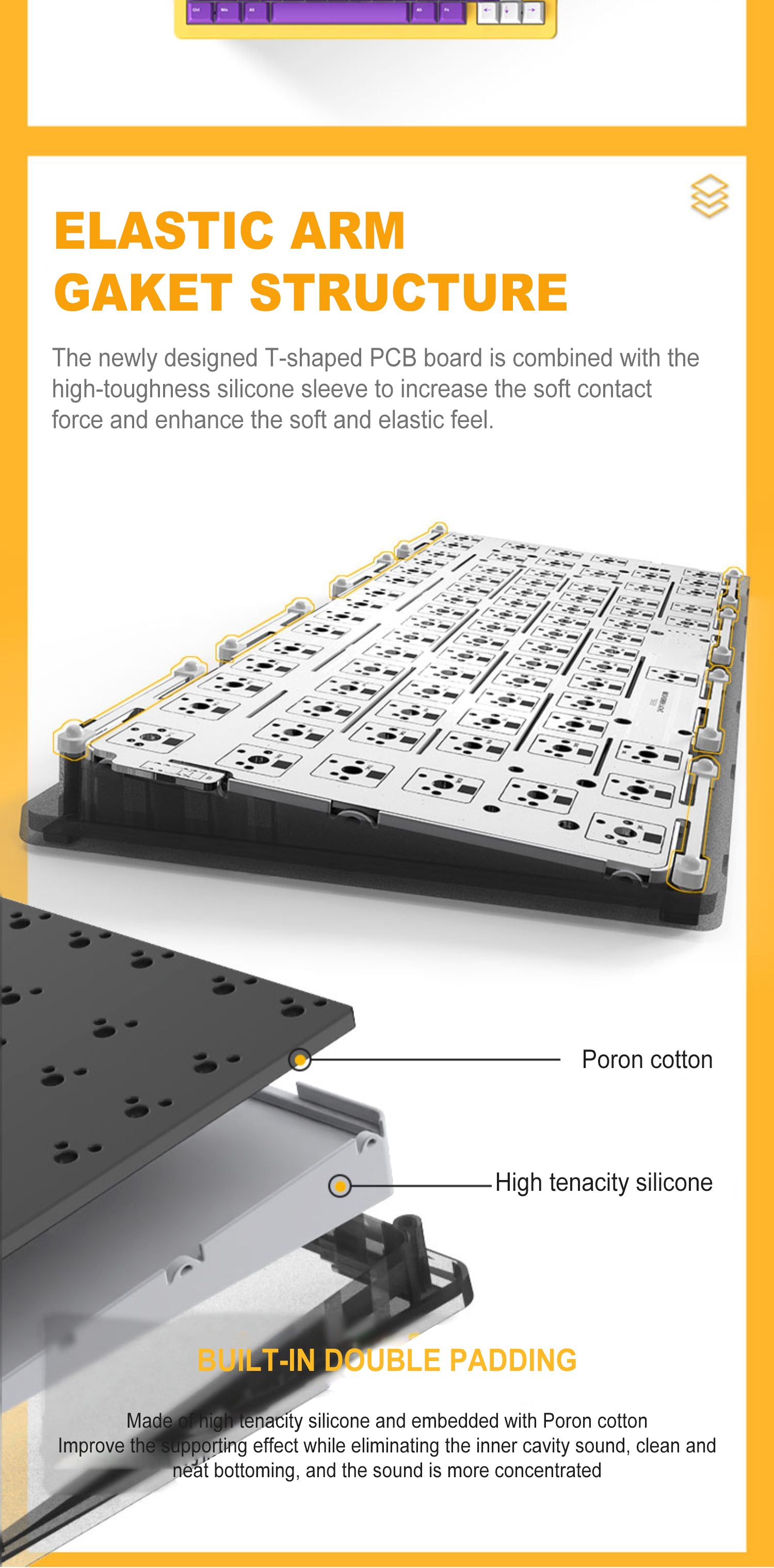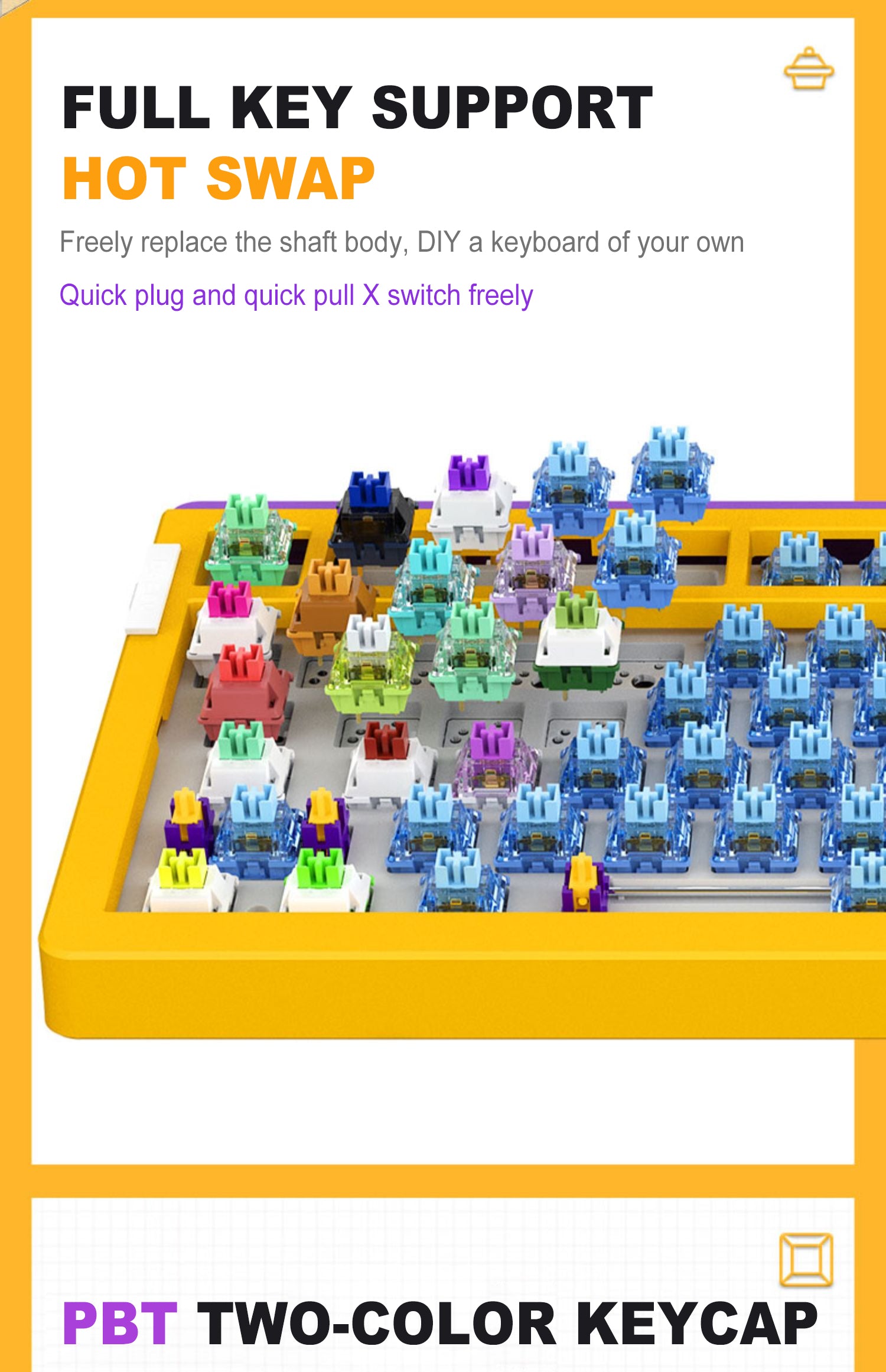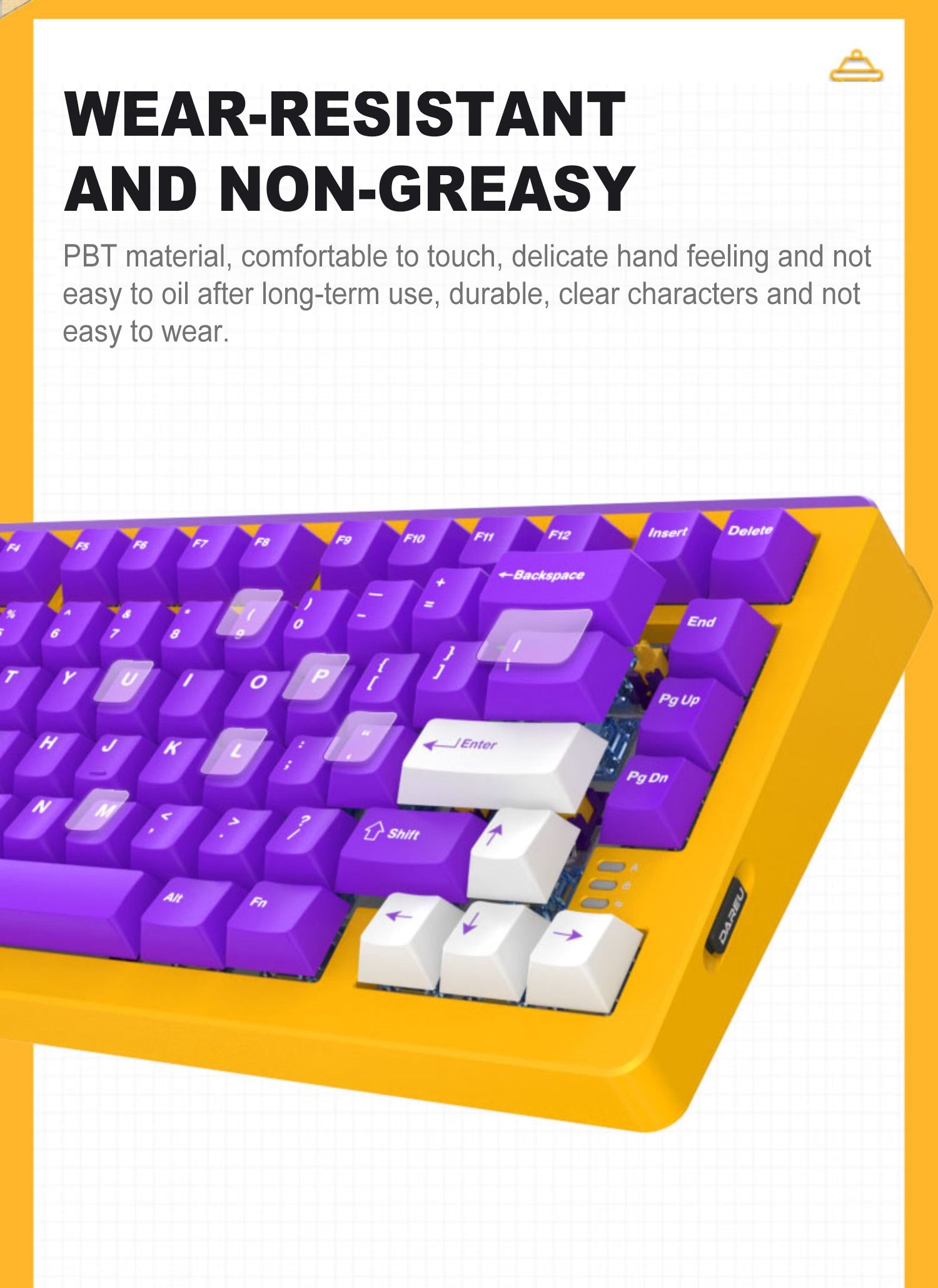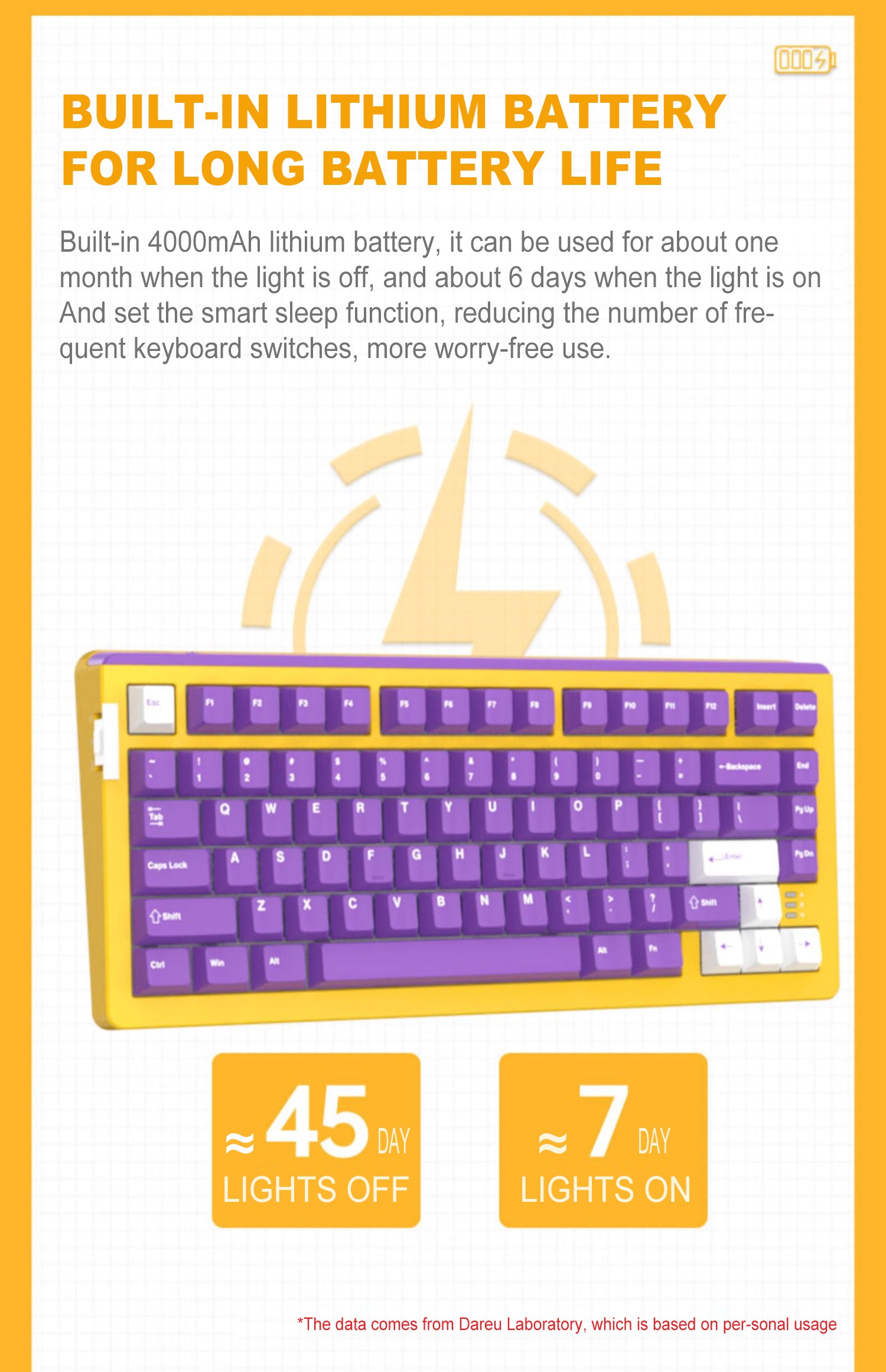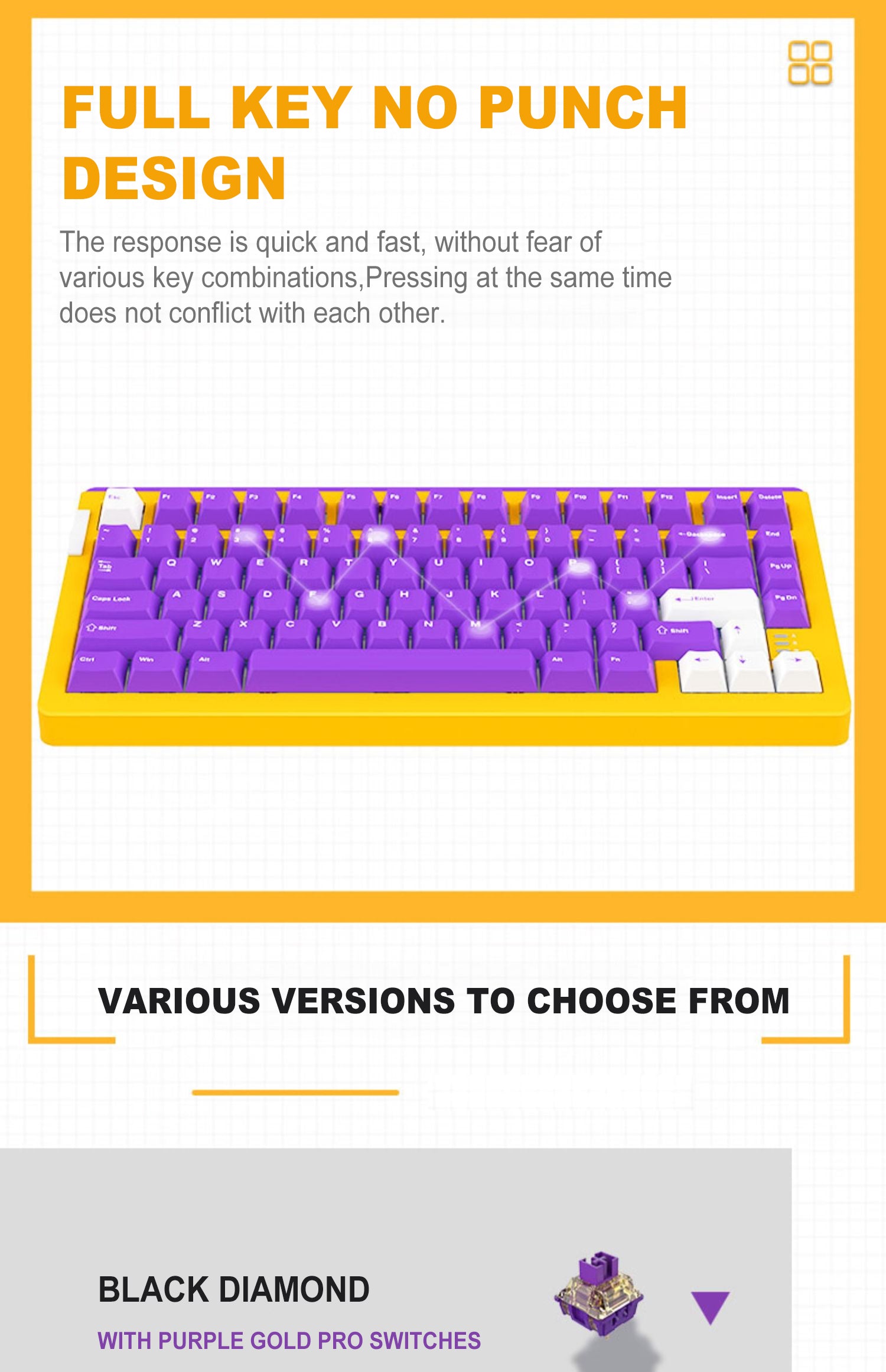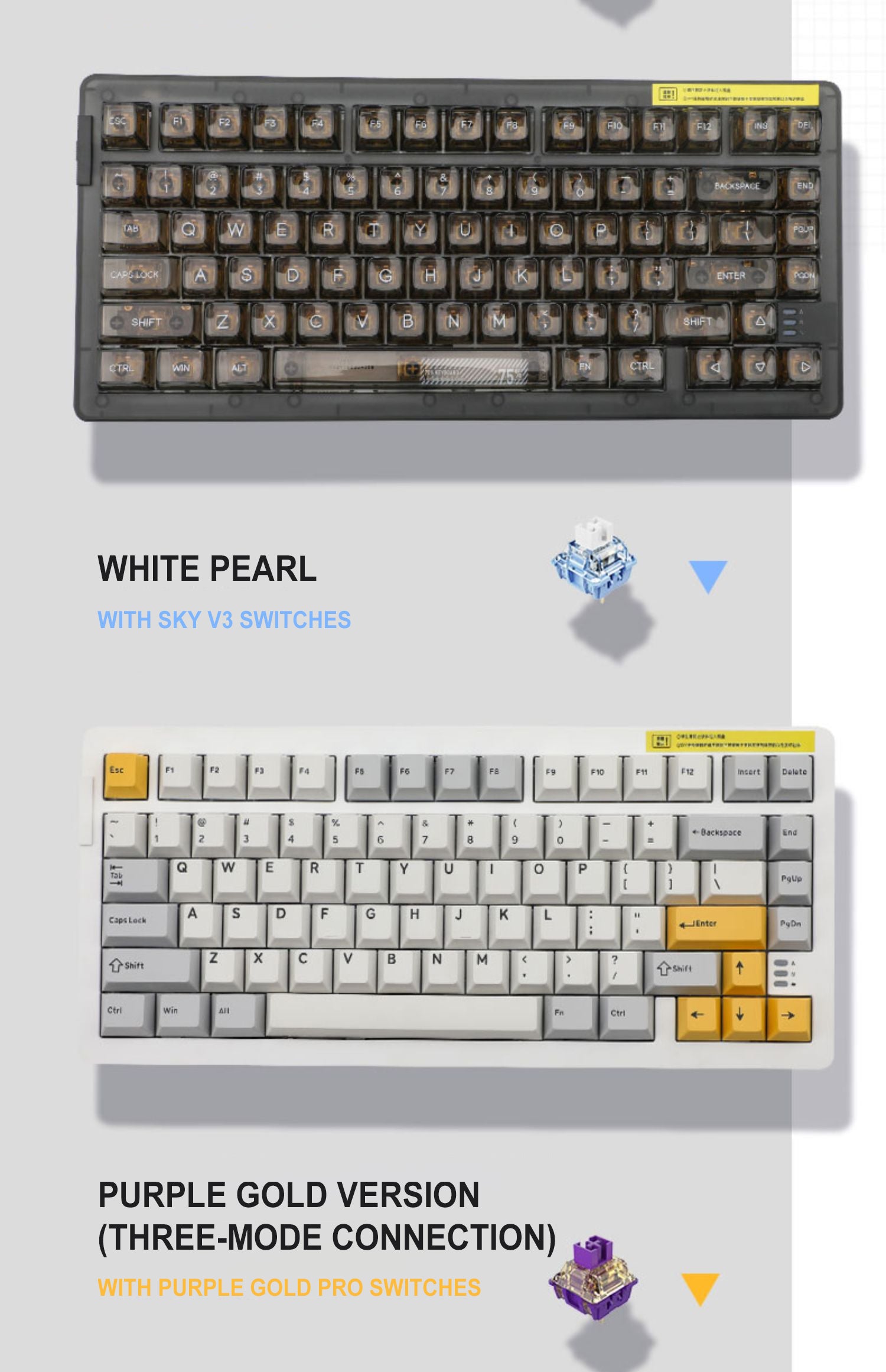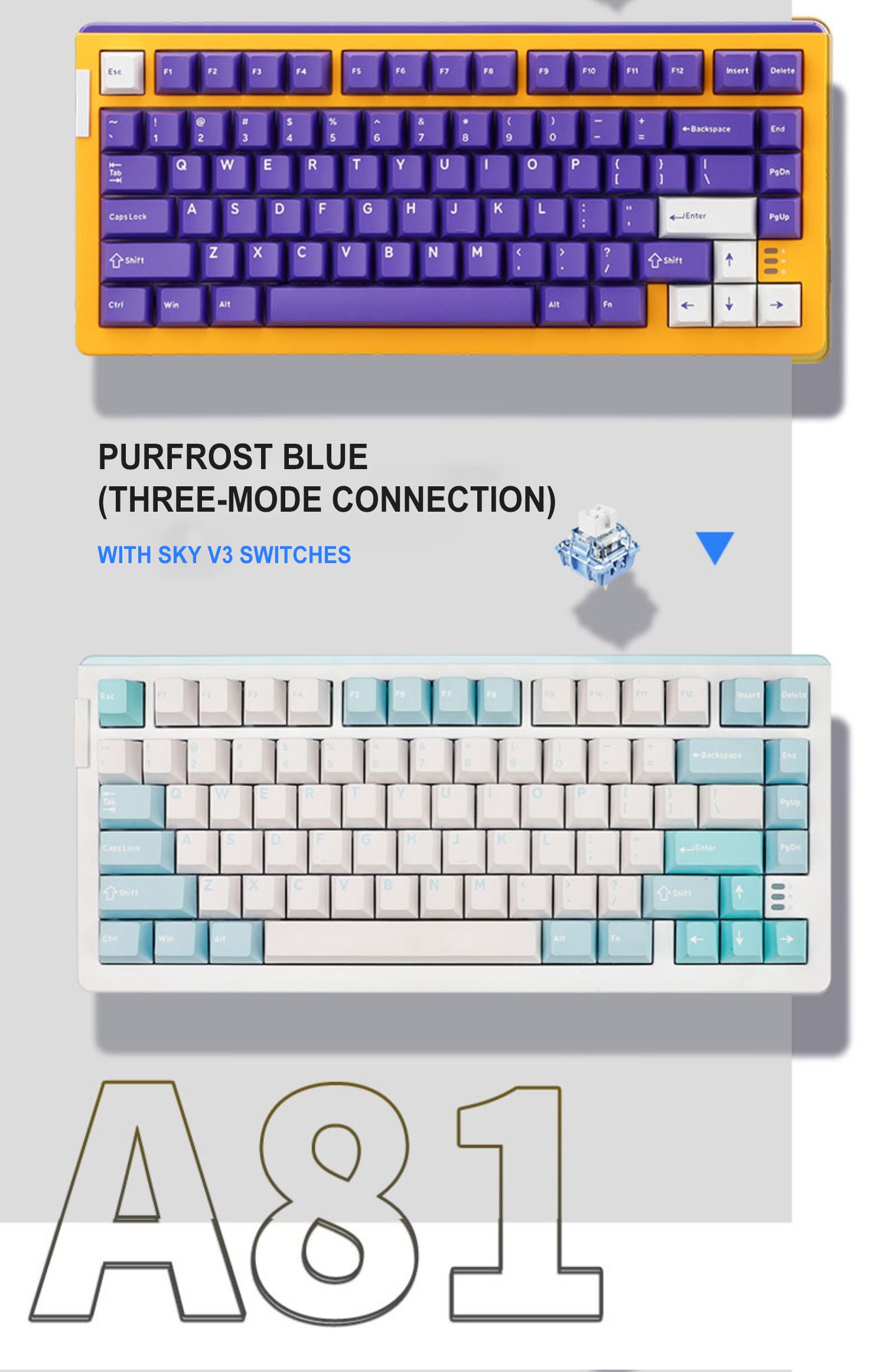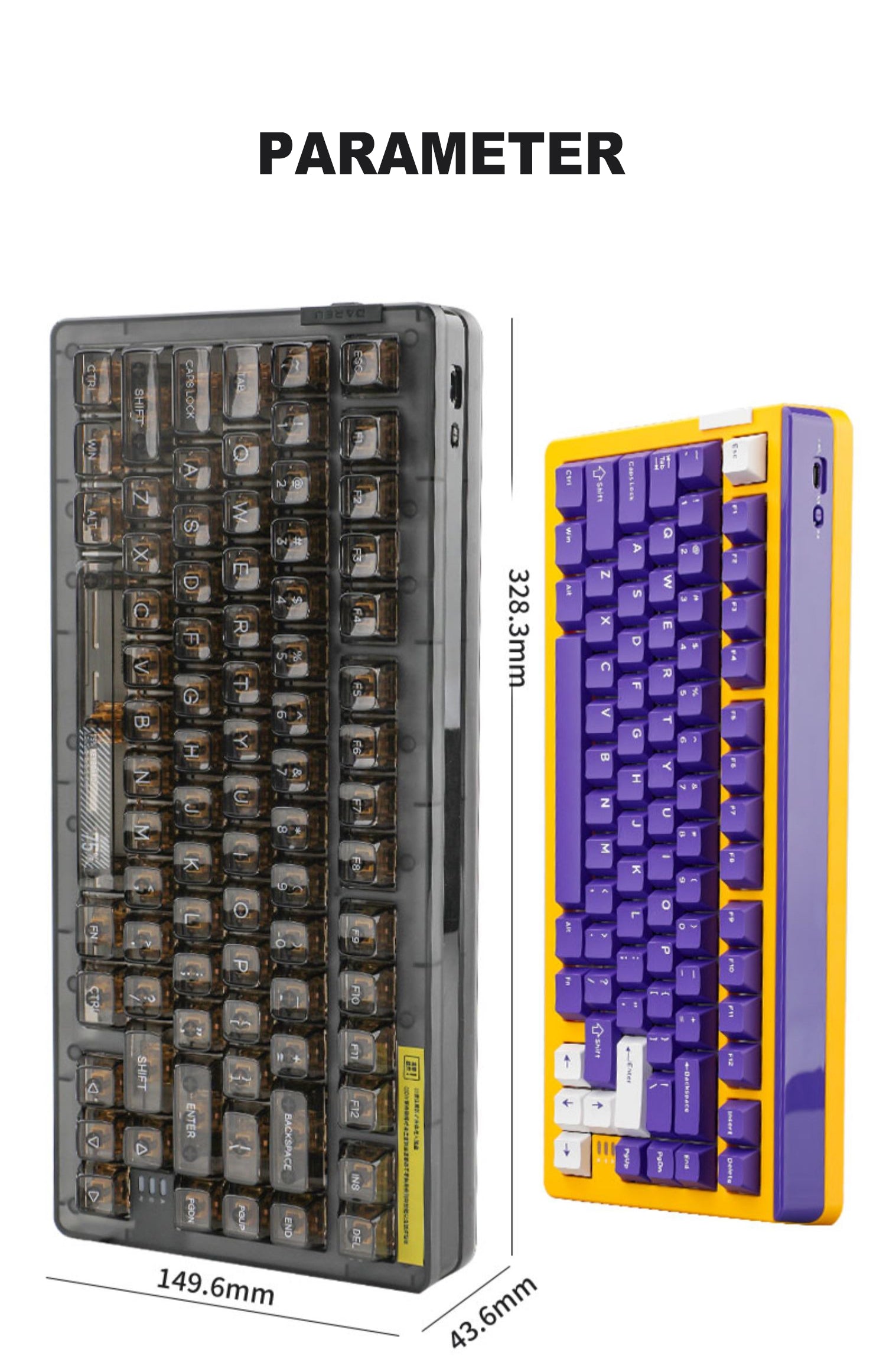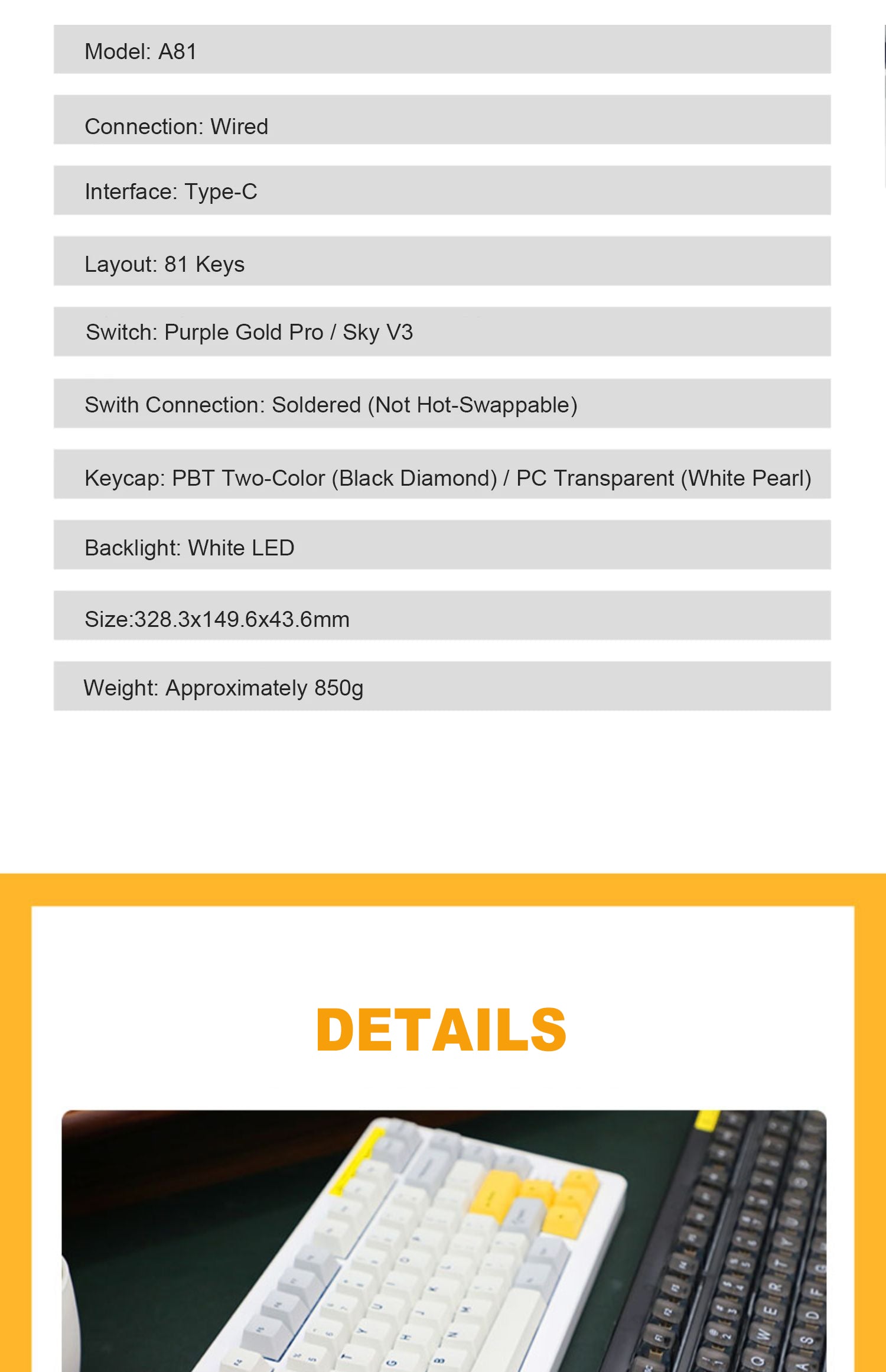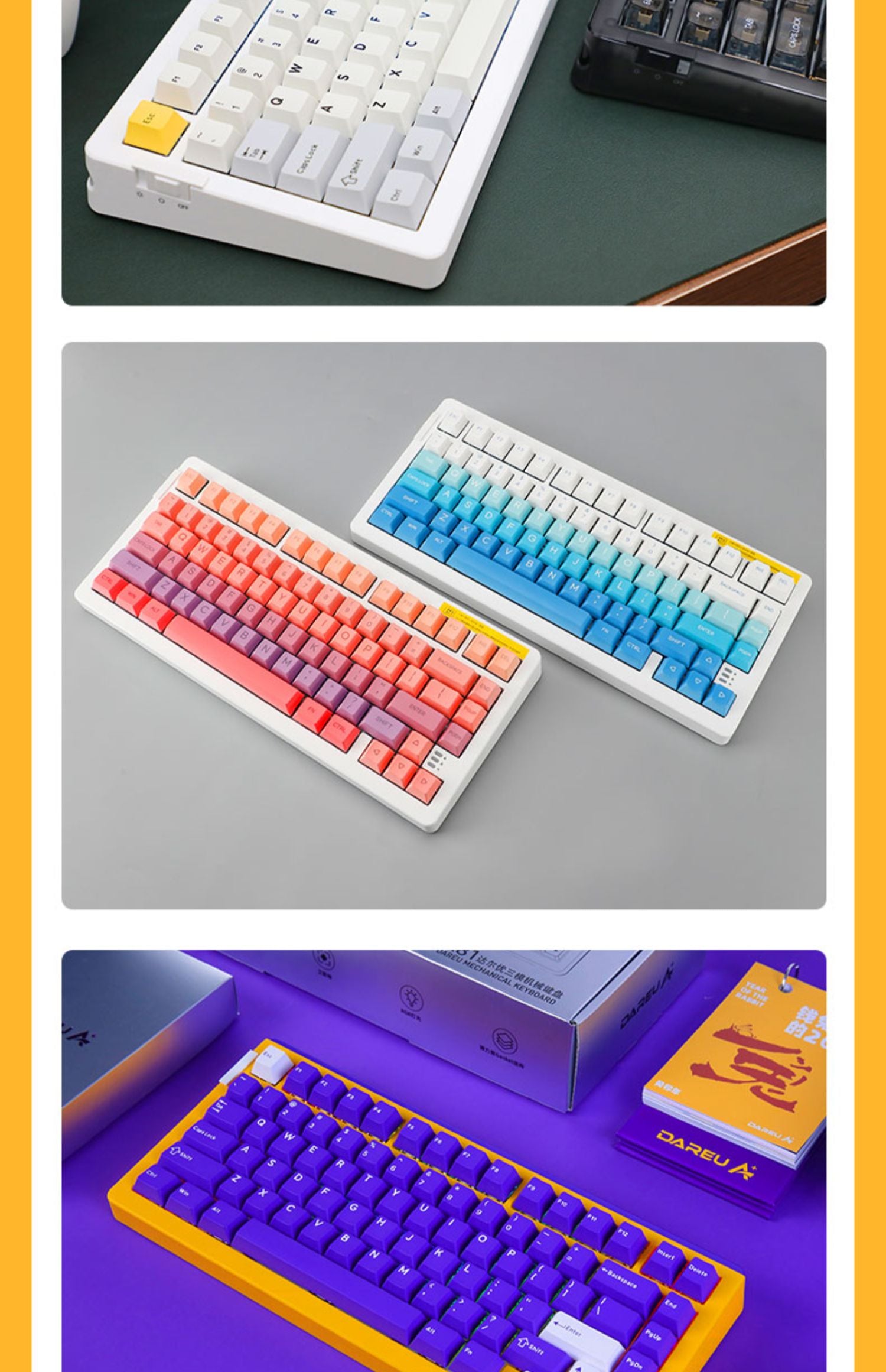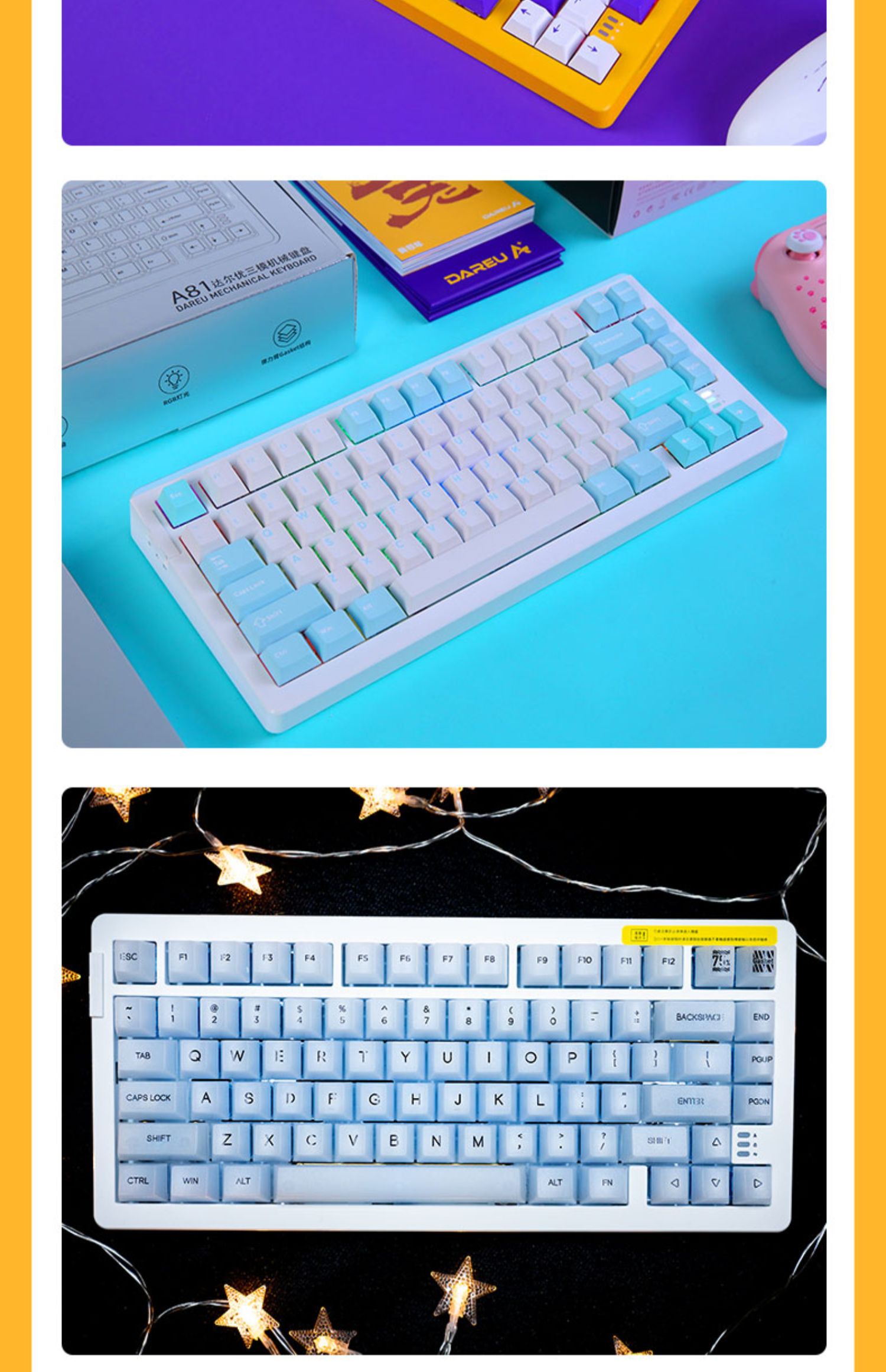 Shipping options
The shipping fee varies from country to country, and there are 48 countries and regions that are free of shipping fee. Depending on the "Ship to" option you choose on the product page, we will ship from your country domestically, or ship from our warehouse in China. If there's no "Ship to" option in the product page, it means we will ship internationally. We will provide more shipping options in the future.
Options
Apply to
Shipping Time*
Cost
Free Domestic Shipping
US, Canada, Germany
4-7 Business Days (US, Canada, Germany)
$0 on orders of $199.99 or more
$4.99 on orders below $199.99
Domestic Express Shipping

US, Canada, Germany

2-3 Business Days (US, Canada)
$9.99
Free International Shipping
48 Countries & Regions **
4-7 Business Days (Hong Kong, Macau, Taiwan)
7-15 Business Days (US, Canada, Germany, UK, Australia, France, Spain, Singapore, New Zealand, Russia, South Korea, Japan)
12-20 Business Days (Other EU countries)
15-39 Business Days (Other Countries)
$0 on orders of $199.99 or more
$9.99 on orders below $199.99
Standard International Shipping
All Shipping Countries & Regions**
Same as Free International Shipping
Varies
International Express Shipping
All Shipping Countries & Regions***
4-7 Business Days
Varies
* Shipping time stated is estimation, and is not guaranteed. Due to COVID-19, there might be delay for some orders.
** Only applies to products lighter than Free Shipping Threshold Weight. Free Shipping Threshold Weight varies between countries, ranging from 0.91kg to unlimited. To learn more about Free Shipping countries and their Free Shipping Threshold Weight, please visit above . Due to COVID-19, we may not be able to ship to some countries.
*** Not available for products that contain batteries (e.g. G1 Series, HV-BT018), except for shipping to the US, UK, Canada, EU and Australia. Due to COVID-19, we may not be able to ship to some countries.
No questions asked 30-day money-back guarantee
Return any undamaged DAREU product within 30 days of delivery to receive a full refund for ANY reason! Please fill in the form at this page. Refund will be made within 7 business days.
12-month extended warranty for quality-related issues
With our extended warranty, return any undamaged DAREU product within 12 months of purchase for a replacement of the product. Please contact us to tell us about the issue.
Free user support
If your DAREU product isn't working properly, contact our world-class, friendly tech support team for quick and easy solutions.
Limitations and notes on returns
To receive the 30-day money back guarantee, you are responsible for shipping costs for returns unrelated to quality issues. The returned product must be in undamaged, sellable condition. If the product was damaged, we may not be able to provide full refund.

Warranty-related shipping costs are only covered by DAREU within the country of purchase. For shipping outside the country of purchase, either pay the return shipping cost or receive a 50% refund of the item's purchase price.

When returning an item, please ship it back within 30 days of receiving approval. Further delays may void or cause problems with your return

If you paid with Bitcoin, and want to return the product, we will provide refund with PayPal in the sum listed in your order record in one of our supported currencies.

If orders are undeliverable because of buyers' own reasons, for example, provide a wrong address, refuse to accept package, fail to get the package from carrier etc., the buyers will pay for the original and return shipping fee and other fee that may occur.
Return cost
Buyers who are returning product with no quality-related issues are responsible for the return fee that may occur. For returning products with quality-related issues, we will cover the standard shipping cost and the original shipping fee.
Quality-related issues
If a product does not work as the product description, we consider it quality-related issues. For specifications that comes with specific numbers, please allow for up to 30% of tolerance caused by measurement or depreciation.
Tax and tariffs
Buyers are responsible for the tax and tariffs that may occur, and should cooperate when customs clearance is needed.
Friendly reminder
When contacting us for help, be sure to have your DAREU product handy for troubleshooting!
Contact us
Tel: +86 769 86308806
Fax: +86 769 86308826
Online Form: Click here
Business: info@dareushop.com, sales@dareushop.com
Customer Service: cs@dareu.com, xunhaiinfo@gmail.com
---
For purchases made from other retailers
Please contact the retailer you purchased from.
Our returns and exchange service only covers purchases made directly from DAREU Shop. If you purchased through a different merchant, please contact them. Note: Unauthorised reselling of DAREU merchandise is prohibited. If our returns policies change, this page will be updated immediately.
Leave a reply
You must be logged in to post a comment.